Dr. Vogel is constantly endeavoring to bring to Dermatological Care the best of both traditional and alternative medicine.
It is our belief that both external care and nutritional balance are complementary and ever-evolving. To that end, we attempt whenever possible to incorporate as much in the way of Botanicals and safe, effective, natural and innovative technologies.
We also try our best to treat disease and improve the overall general health of your skin with tailored regimens that achieve both ends.
With your cooperation we will try to help you to achieve the best possible in healthy skin.
Meet Dr. Vogel
Dr. Vogel began preparing for his surgical career at the age of 8 when one of his foremost hobbies was assembling intricate and complex model planes that required extreme precision. Dr. Vogel is routinely recognized by his colleagues and patients as having the best hands in his field.
Dr. Vogel had aspirations of practicing medicine from an extremely early age and accordingly decided to begin medical school directly after graduating from high-school by attending Boston University's prestigious 6 Year Accelerated Medical School (A.B., M.D. Magna Cum Laude, 1977).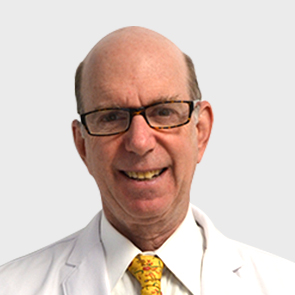 Louis N. Vogel, M.D.
1977 - 1978

Internship in Internal Medicine, New York University Medical Center

1978-1980

Residency in Internal Medicine, New York University Medical Center

1980-1982

Residency in Dermatology, New York University Medical Center Dr. Vogel is Board Certified in BOTH Internal Medicine (American Board of Internal Medicine, December, 1980) AND Dermatology (American Board of Dermatology, December, 1982)

1983

Dr. Vogel has been an Assistant Clinical Professor of Dermatology (Dermatologic Surgery) at New York University Medical Center since 1983.
Dr. Vogel has been a practicing Dermatologist for almost 30 years during which time he has successfully treated thousands of patients of almost every condition and type, from complicated life threatening illnesses to simple cosmetic procedures, giving the same high level of service to walk-in patients at the Bellevue clinic, royalty, and everyone in between.
Press And Awards
Dr. Louis N. Vogel specializes in many different procedures, and is continuously endeavoring to bring dermatological care the best of traditional and alternative medicines. Some of our procedures include:
Castle Connolly Medical Guide:
Top Doctors:

New York Metro Area 13th edition

Top Doctors:

New York Metro Area 13th edition

Top Doctors:

New York Metro Area 12th edition

Top Doctors:

New York Metro Area 12th edition

Top Doctors:

New York Metro Area 11th edition

Top Doctors:

New York Metro Area 11th edition

Top Doctors:

New York Metro Area 10th edition

Top Doctors:

New York Metro Area 10th edition

Top Doctors:

New York Metro Area 9th edition